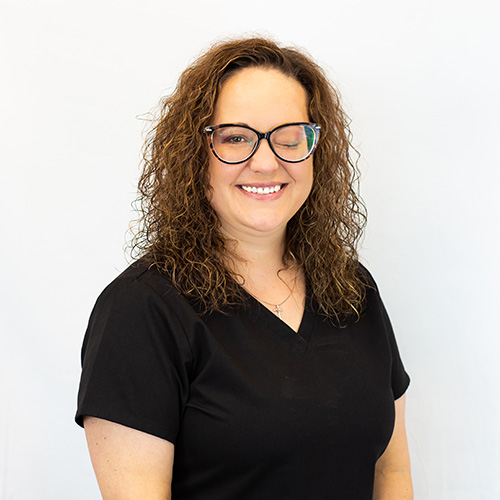 My name is Amy. I am a Treatment Coordinator at Runion Dental Group. At a young age, I decided I wanted to help people achieve their goals and find joy in their lives. After high school, I attended Columbus State Community College and graduated with an Associates Degree. I started my career in social work supporting adults with dual diagnoses live independently in the community.

Seven years ago, I decided to make a career change and I found dentistry. The transition was simple. I found that I could make just as big an impact in patients lives and help patients achieve their desired smile. I have recently joined the Runion Dental Group but already feel like part of the family. Everyone on this team works very hard for their patients and has fun while doing it. I am grateful to be part of this talented group of people who share my passion for helping people.

When I am not working, I love spending time with my partner, Todd, doing DIY projects, and working in the yard. We share 4 children, 4 grandchildren, and an amazing church family. I love cooking, practicing yoga, puzzling and I have rediscovered my love of reading. I am also a huge fan of the outdoors and everything sports… especially NASCAR.